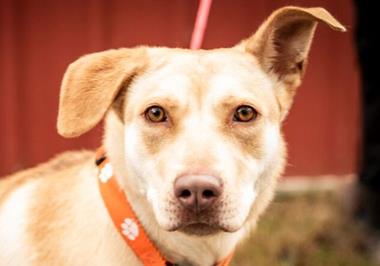 I'm a beautiful Chesapeake Bay Retriever who was surrendered to PETSinc for adoption because my owner didn't have time to spend with me. But I bet
there's a fun, active, (preferably) adult-only family out there just for me who does!! I will thrive in a structured atmosphere where I can be
with my adult hoomans rather than spending long lengths of time alone — you know, like in a real responsible relationship!! Let's do this!