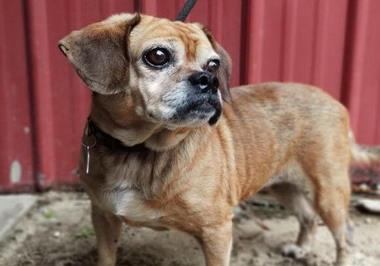 I'm a cute little puggle lady who first came PETSinc in 2013 when I was abandoned and illegally dumped over a fence on their property. I was adopted but
recently returned because my hoomans could not afford to care for me. I'm really not a high maintenance diva — scratches behind my ears, belly rubs,
treats, a few chew toys, a comfy bed, and adventurous walks are what make me happy. If you've got that going on, send in an adoption appplication so
my peeps can have your digits!