Pet Dental Care
PETSinc is proud to offer affordable community veterinary services for all pet owners.
Dental care is an important part of your pet's overall health. You should have your pet's teeth and gums thoroughly checked by a veterinarian at least once a year because dental issues can either cause or be caused by a wide range of other serious health problems.
Periodontal disease is the most common dental condition in both dogs and cats. Periodontal disease begins with plaque that hardens into tartar, which above the gumline can typically be easily removed. However, plaque and tartar below the gumline often opens the door to infection or damage to the jawbone.
By the age of three, your pet will most likely have some early evidence of the disease, which typically continues to worsen with age if regular preventive measures aren't taken. Other health problems often associated with periodontal disease include liver, kidney and heart muscle changes and abnormalities. That's why early detection and treatment are critical.
Have your pet checked out at PETSinc. at least once a year, or more frequently if you observe signs of a problem including bad breath, teeth that are covered in tartar or otherwise discolored, pain or bleeding in or around the mouth, or broken or loose teeth.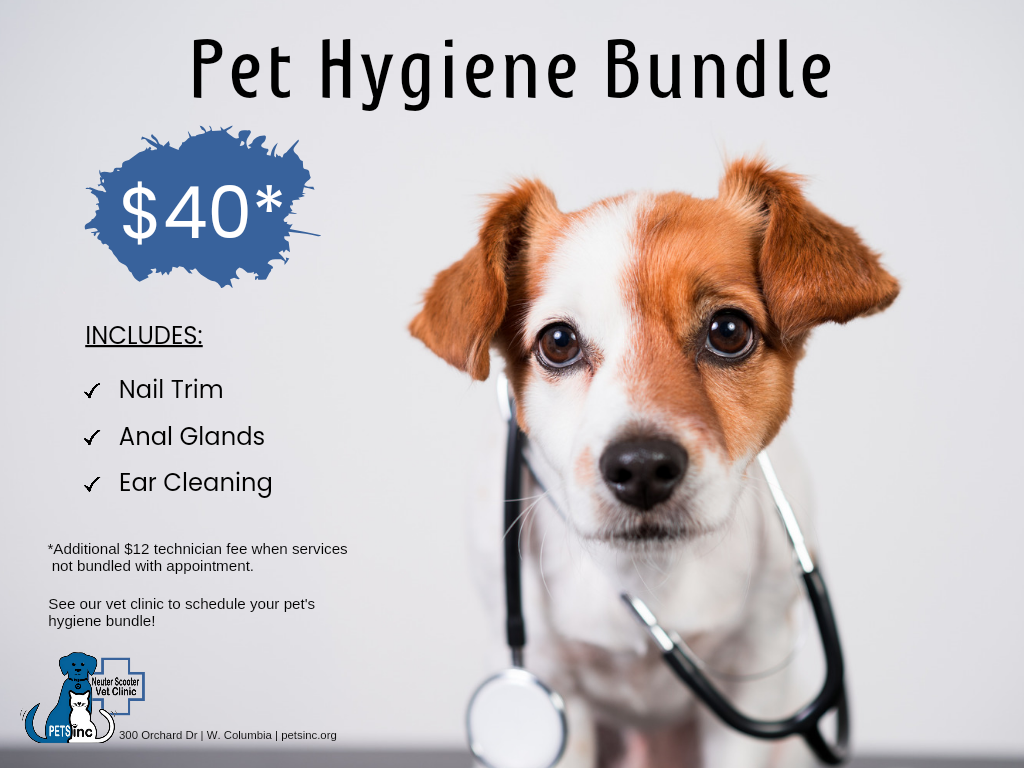 Sign up for the PETSinc newsletter
Sign up for our monthly newsletter to hear the latest success stories, veterinary updates, and hear about our available pets.
Wonderful Memories
I remember my husband surprising me and our kids when he pulled into the parking lot of PETSinc. I had no idea we would be adding a new member to our family that day. Turned out to be the best "New Years resolution" I ever made.
Moto grew up to be my husband's best long distance running partner, my son's and daughter's very best friend, and our family's #1 protector. If he wasn't out running the critters away, you'd be sure to find him snuggled under the covers! Moto was my heart and soul dog, and my family is so thankful we had a little over 12 years of wonderful memories with him!
Moto's Mom
A Sweet Lap Cat
I came to PETSinc on a Saturday with my two friends and quickly found there were a bunch of kittens ready for adoption. But then, my friend shouted from across the room, "What about this one?" He was older and bigger, and the only one who had a name tag and characteristics listed on his pen: sweet male kitten, very affectionate, lap cat.
When I took him out of his cage and picked him up, he purred so loud, and that was it. I'm now in Charleston, married, and Oliver just celebrated his 15th birthday. He never stopped being a sweet lap cat like his description read all those years ago. I couldn't have been more happy I adopted him that day.
Oliver's Mom