Affordable, Quality Veterinary Care
PETSinc is proud to offer affordable veterinary care to serve the medical needs of your pet.
We provide routine vaccinations, illness care, surgical services, dental care, holistic rehabilitation care, pharmaceuticals, and a mobile vet unit coming to an area near you. Click on Learn More below for more information about our services and to check out our great team of docs!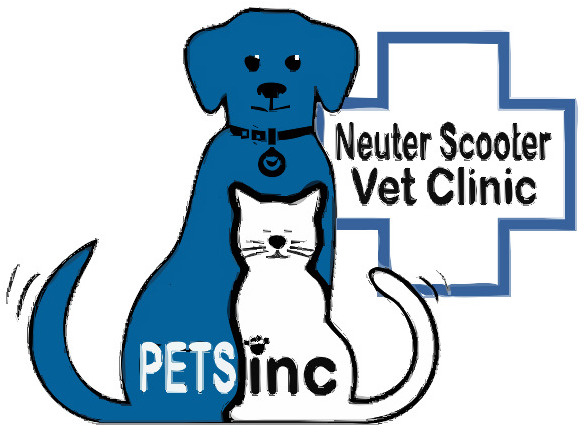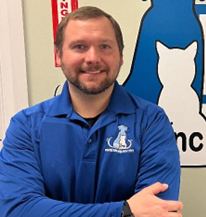 Dr. Hardisky
DVM
Dr. Hardisky grew up in Northeastern Pennsylvania, and currently resides in Newberry County. He earned his Bachelor of Science in Biology from the University of Scranton in 2001, then earned his Veterinary Doctorate at St. Matthew's University School of Veterinary Medicine in 2009, completing his clinical training at North Carolina State University
School Of Veterinary Medicine in 2009. Prior to veterinary school, Dr. Hardisky was employed as a veterinary technician allowing him to further his clinical knowledge and skills. His interest in veterinary medicine fostered from growing up on his family's farm where care and attention to animal health was an upmost priority. His fascination in Biology and
Physiology allowed him to understand the importance of medicine and how we can alter or improve animal systems to maintain health through medicine or surgery. He finds great enjoyment in helping people maintain their animal's health and companionship through strong client communication and education.
Dr. Hardisky's medical interests include Internal and Preventative Medicine. He also enjoys working with our Alternative Medicine Department to ensure the best outcome for each patient. Personal interests include an exuberant array of outdoor activities from hiking, kayaking, and camping to motorcycle road trips with friends and perfecting the art of grilling cuisine.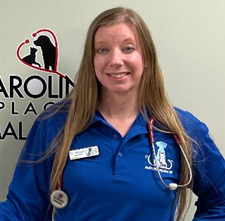 Dr. Murphy
DVM
Dr. Deborah Murphy is a new addition to our medical team, serving as our full-time veterinarian. Her passion for community and shelter medicine makes her a perfect match to support the mission of PETSinc.
With a calm and compassionate demeanor, Dr. Murphy endeavors to give every animal and human the attention and support they deserve. As a Fear Free Certified Professional she strives to make clinic visits and shelter stays a positive experience for all animals in her care. She holds memberships in the Association of Shelter Veterinarians and numerous organizations related to animal welfare and the human-animal bond.
Dr. Murphy, her husband, and their two cats are excited to call Columbia their new home. Originally from Nebraska, she lived in Florida with her family for many years working in the scientific field prior to pursuing her childhood dream of a career in veterinary medicine. She received her degree summa cum laude from St. George's University School of Veterinary Medicine in Gregada, West Indies, with clinical training at Mississippi State University College of Veterinary Medicine.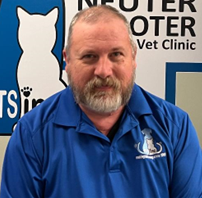 Dr. Chappell
DVM
Dr. Chappell is a life long resident of South Carolina. For Dr. Chappell, animal welfare is a family business. As a child he could be found at his father's elbow learning how to mend the wing of a bird or stitch up a neighbor's injured dog. A1988 graduate of Northwestern High School in Rock Hill, Dr. Robby went on to attend Winthrop College for 2 years before transferring to Clemson University. He was then accepted into the Tuskegee University School of Veterinary Medicine in Alabama where he excelled, graduating in
1995 to receive his Doctorate of Veterinary Medicine (DVM).
Upon returning to Rock Hill Dr. Robby began practicing veterinary medicine with his uncle, John Henry Chappell Ill, DVM. In 1999, he decided to strike out on his own and opened his first practice, Carolina Place Animal Hospital. He is well-known for his excellent orthopedic surgeries in addition to his skill as a diagnostician. In each of these roles he brings his own gentle humor and provides attentive concern for very cherished companion under his care. When not at work, Dr. Robby can usually be found taking care of his own menagerie of animals which includes cows, horses, donkeys, goats, pigs, cats, and dog He also enjoys hunting, camping, 4-wheelin,, and just hanging out with family and friends.
Dr. Ro resides in Winnsboro, SC. He's the proud father of 4 children: Peyton, Zachary, Jolie, and Addy.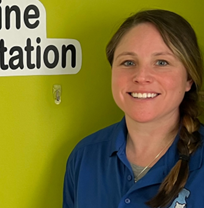 Dr. Dunphy
Acupuncture * Spinal Manipulation
Rehab Chinese Herbs* DVM
Dr. Erica Dunphy was born in Poughkeepsie NY and went to undergrad at University of New England. In 2009, she went to Ross University School of Veterinary Medicine in St. Kitts & Nevis. She attended clinics at LSU and graduated with her DVM in 2013. She started practicing at Banfield in GA for about 2 years. She then moved to Charlotte NC and practiced at an integrative practice for 5 years. This is where she met her husband Shaun and got married in October 2016. Her first daughter Maisie was born November 2017 (5), her 2nd daughter Madeline (3) April 2019 and despite having a full tubal ligation had her 3rd kid; McKendree (almost 2)January 2021. She got Spinal manipulation certified in 2018 with IVMI at the Chi Institute. She recently acquired her certification in veterinary acupuncture (CVA) in Dec 2022. She has 3 dogs at home; Jackson (9), June Bug (3), Groot (1) and a cat Lady Cy (10 months).She is very excited to start at PETSinc and spread the word of the amazing alternative therapies we offer!
REQUEST CLINIC APPOINTMENT
Sign up for the PETSinc newsletter
Sign up for our monthly newsletter to hear the latest success stories, veterinary updates, and hear about our available pets.
Wonderful Memories
I remember my husband surprising me and our kids when he pulled into the parking lot of PETSinc. I had no idea we would be adding a new member to our family that day. Turned out to be the best "New Years resolution" I ever made.
Moto grew up to be my husband's best long distance running partner, my son's and daughter's very best friend, and our family's #1 protector. If he wasn't out running the critters away, you'd be sure to find him snuggled under the covers! Moto was my heart and soul dog, and my family is so thankful we had a little over 12 years of wonderful memories with him!
Moto's Mom
A Sweet Lap Cat
I came to PETSinc on a Saturday with my two friends and quickly found there were a bunch of kittens ready for adoption. But then, my friend shouted from across the room, "What about this one?" He was older and bigger, and the only one who had a name tag and characteristics listed on his pen: sweet male kitten, very affectionate, lap cat.
When I took him out of his cage and picked him up, he purred so loud, and that was it. I'm now in Charleston, married, and Oliver just celebrated his 15th birthday. He never stopped being a sweet lap cat like his description read all those years ago. I couldn't have been more happy I adopted him that day.
Oliver's Mom